World Wrestling Entertainment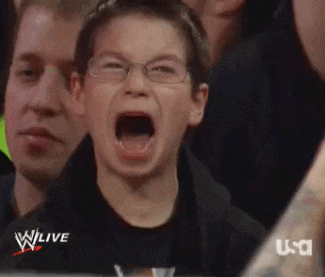 Not the chair, Brock Lesnar, not the chair!!!
Credits: WWE and USA Network via WWE, GIPHY, Şeyda Üzmez, GIFs Community and Facebook
Daniel Bryan, a wrestler with the sports entertainment franchise WWE, is famous for the 'Yes Yes Yes!' chants that his fans call out at ringside, but this time he's saying quite the opposite. Maybe the Wyatt Bros. have got on his nerves again.
Credits: WWE via Señor GIF, CHEEZburger Memebase and GIPHY