Success is being the world's oldest graffiti artist, and still evading capture by the police on vandalism charges!
Credits: REACTION GIFS via Giphy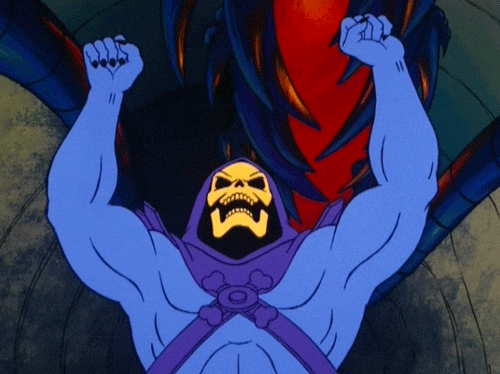 A memory from my childhood. The arch-nemesis of He-Man has something to celebrate. Hopefully it's not getting the date of the blonde muscled one's funeral. The world is at stake!
Credits: Mattel via REACTION GIFS and Giphy