Gender assumption and thanks. A bitter-sweet pill to swallow.
Credits: imgur via folkingawesome, reddit r/HighQualityGifs and GIPHY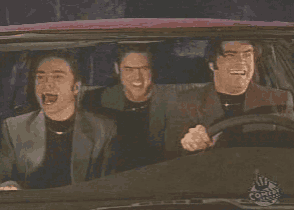 Jokes, bantz, spilled drinks and squabbling over who gets the last chip. It's all about good times with the squad.
Credits: Comedy Central via tenor, Simon Mara, Senseless GIfs and Facebook
That's it, Will Ferrell giant-elf dude, you tell those liars. Making seating out of falsehoods and killing that Christmas spirit.
Credits: Tumblr via Fun for All