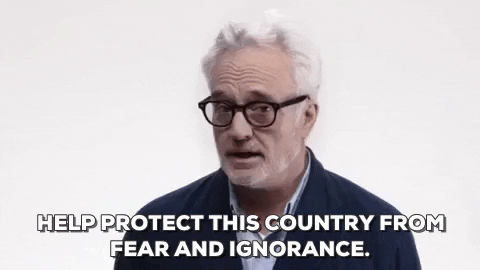 American midterm elections – Thursday 13th September 2018. Help protect this country from fear and ignorance.
Credits: SAVE THE DAY via Election 2016 and GIPHY
Today is polling day for the elections for London mayor and the unseating of eccentric incumbent of the robes Boris Johnson. Up to now, it seems like a two-horse race between Labour's Sadiq Khan and the Conservatives' Zac Goldsmith. Unfortunately I didn't get my postal voting forms. Rather disappointed to not be able to vote on my city's future.
Credits: age UK Brent