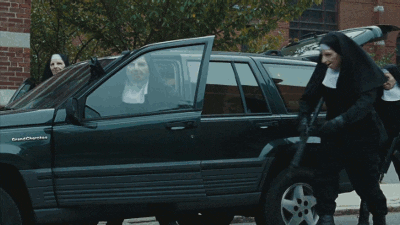 What would you do in this situation?
A scene from the 2010 US film The Town.
Credits: imgur via Giphy, The best Gifs and Facebook
Somewhere in India or Pakistan, a motorcyclist takes pity on a seemingly poor person in a shroud. Unfortunately the mark soon finds himself relieved of his bike, money and even his phone by an expert gang of thieves. What a horrible outcome for a big-hearted person.
Credits: HilariousGifs via Martina "Tina" Merino, Epic Fails, moises fernando, Reaction Gifs and Google+