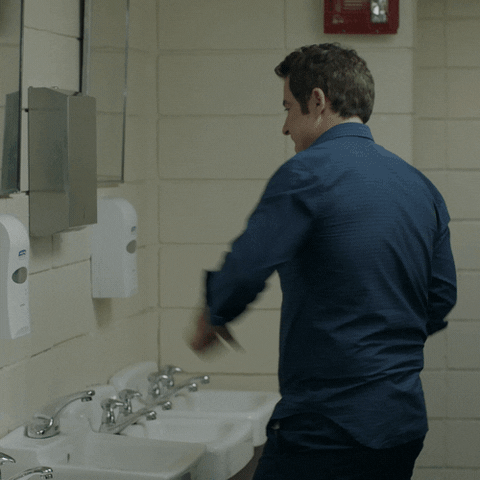 When you have too much tasks in your in tray, you have to flee to the restroom to get some tranquility, only to discover all the toilets are blocked.
Credits: TBS via The Detour and Giphy
Junior doctors are going on strike today over a controversial new contract being pushed through by UK health secretary Jeremy Hunt. Many are annoyed at the way he is bulldozing the contract through and disregarding their opinions. Junior doctors work very hard, much more than your average Tory !!
Credits: JoyReactor via طارق ارفاعيه, GIFs new and Google+