Oh dear… why didn't the mum and dad buy them one each?
Credits: GifGifMagazine via Sanjay Dhingra, GIFs Community and Facebook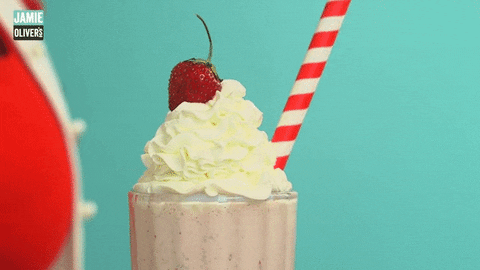 I wouldn't mind slipping out of the office for a sly chocolate ice-cream sundae (the proper kind, not the shop-bought kind), but the outside temp is 30C, and I don't think I'll make it that far. This GIF was based on a 2015 video of a roasted strawberries and cream milkshake made by milkshake-ologist Raiza Costa.
Credits: Jamie Oliver's, Raiza Costa, Jamie Oliver's Drinks Tube and YouTube via DrantonMason, imgur and Giphy