In every angel, a demon hides. And in every demon, an angel strides.
Credits: Gustavo Torres/KidMoGraph via Matthew Blyth, Gifs and Pinterest
Today I learnt that 3 friends are having babies, two are getting married, 10 are going on holiday, and another 3 are obsessed with cat memes. Really obsessed. Welcome to the life race that is reading the newsfeed.
Credits: Via Rajesh Mundra, Reaction Gifs and Google+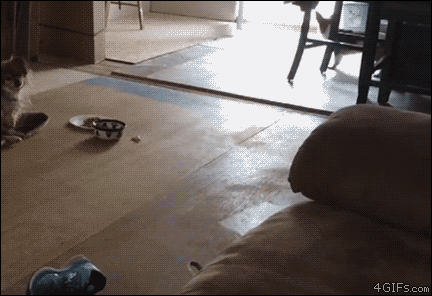 Little dogs go bump in the furniture.
Credits: Animated GIFs via Giphy, 4GIFs.com and Facebook