Happy Holi… from a very fast fox.
Credits: SMSnShayari.com via Sarnita Saha and Google+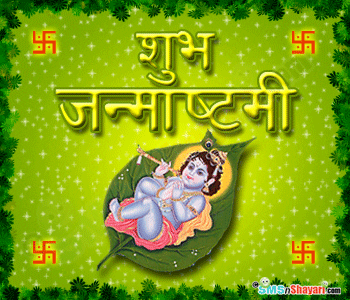 Gifville would like to wish everyone a very happy Janmashthami.
This is a Hindi-language GIF from a popular Indian text messages and poetry site, with the words "Shubh Janmashtami" (Happy Janmashtami) in flashing 3D letters and an image of Lord Krishna all regaled and playing the flute on a leaf. Very beautiful.
Credits: SMSnShayari.com via FunOnTheNet.in Forums and Giphy