That was mine, dammit!
Credits: imgur via Tara Shalton, Reaction Gifs and Google+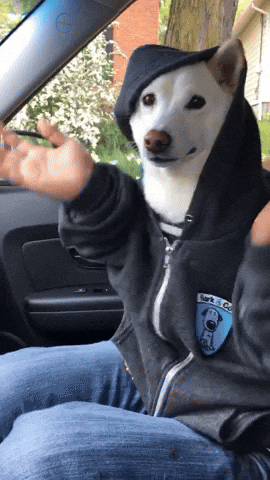 … watch me bow wow! Featuring Jazmine the Shiba Inu and unknown human.
Credits: KeepUpWithJaz and GIPHY
Now he didn't have to pretend to be a teddy any more, Kawasaki the Shiba Inu could finally realise his dream, prancing on all fours like a horse for YouTube likes.
Credits: jerseydemic.tumblr.com via Demic and Giphy