"Explore, dream and explore" 
Credits: the united states of mind and Tumblr via baskar, Ebc gold and Pinterest, Asad Meah and Awaken the Greatness Within
Grab all the discounted gifts!
Credits: minoumi designed cat toys via dasherzallerliebste, GIPHY, Giphy, Jay Gemini, LLC, Giphy and Pinterest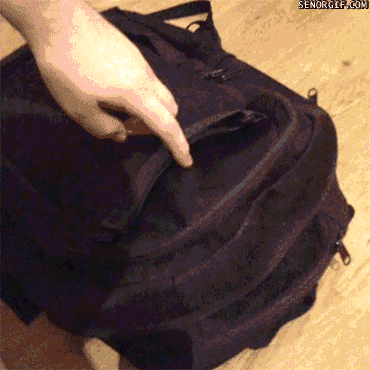 I posted this GIF on my Facebook profile on the 20th December 2016. A cute sleek black cat goes AWOL in someone's rucksack, upon discovery his/her quick reflexes kick into action.
Credits: Señor Gif and Cheezburger Memebase via Giphy, GIFs and Facebook