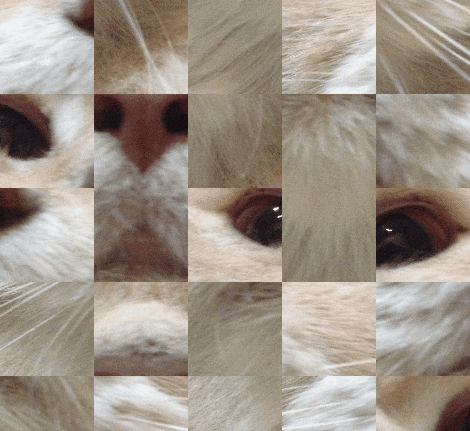 Can you unscramble the poor kitty's face?. She seems to have got herself stuck in some kind of weird interdimensional Rubik's Cube. For best results, right click and save the GIF, then upload to a website such as Facebook.
Credits: PhotoAction (Facebook) via ermile, Giphy, GIFs Nation, Shuffle Gif, Gif Club and Facebook
Yoshio from Yokohama city is the latest to tackle the notorious Gifville Rubik's Challenge, where the objective is to solve a Rubik's cube in the quickest time possible. Honestly, he did seem promising. He cricked his neck and all.
Credits: livedoor Blog via The best Gifs and Facebook