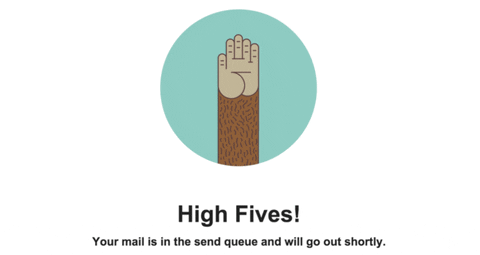 Our General Integrity team use a program called MailChimp to collect responses from event mailshots and import them into our database. Outside my company, the program is often used for sending out bulk emails to a selection of subscribers.
 Credits: MailChimp via Product Hunt and Giphy
Another homemade GIF, featuring the 'Bit' a small program that accompanies Kevin Flynn in his quest to free himself from a computerised dimension in the film Tron, released in 1982. 
Bits are represented by bluish-white polyhedral shapes, appearing somewhat smaller than a human head, constantly shifting while at rest and stellating into different forms and colours when they speak. Bits can understand complex language, but are binary in nature and can only say "Yes" and "No."
Credits: Vijay Shah, Butsutekkai38 and YouTube GB, Tron Wiki