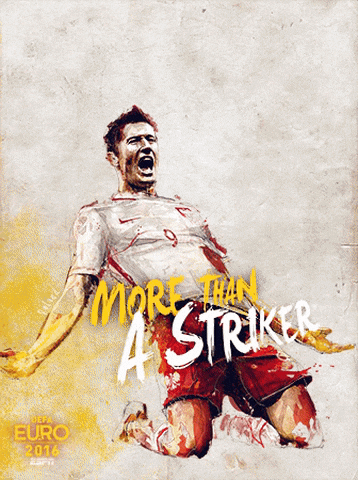 Poland/Polska
More than a striker.
Ponad napastnika.
Credits: Florian Nicolle and ESPN FC US Edition via Giphy
Another breathtaking and moving GIF from visually-impaired Native American GIF artist George RedHawk. This is based on an oil painting simply entitled 'S14' (2014) by Polish artist Tomasz Alen Kopera. Kopera was born in 1976 in Kożuchów. His art is influenced by human nature and the Universe's mysteries. He has exhibited internationally and is currently based in Northern Ireland.
Credits: George RedHawk, Tomasz Alen Kopera, Pia Hollund‎, Awesome GIF's and Facebook