And it's not just me visualising things in my sleep.
Credits: Grunge Life via Uneventful and Pinterest
Recently, Reddit launched a collaborative art project called Place. Redditors were invited to pick a pixel once every five minutes to form an image with friends and allies.
In just 72 hours, over a million Redditors placed 16.5 million tiles to transform a simple, white, 1000×1000-pixel canvas into a surprisingly beautiful clash of communities, nations, ideologies, and fandoms.
Some succeeded in creating a giant Nazi flag, only to be usurped by a collective of Communists and Anarchists.
Credits: Reddit Place via Discord, Revolutionary Memes Extreme, Comemenism and Facebook, Reddit blog – Upvoted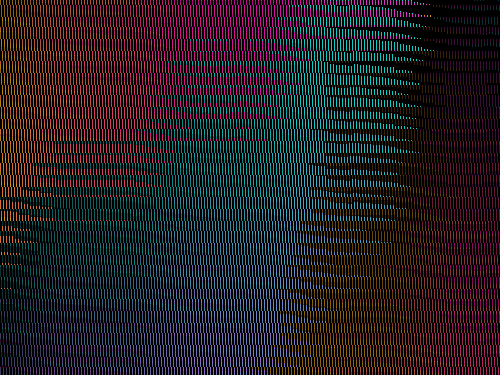 Waves of texture and colour mark this piece of digital art from Nicolas Sassoon, entitled "WATERFALL 6". He used hard-edge pixel patterns and an optical technique called moiré to help bring about the art.
This post was inspired by the company We Are Digital.
Credits: Nicolas Sassoon via Paddles ON!, Tumblr and Giphy