Squad goals. You're doing it right!
Credits: NFL and CBS Sports via NFL and GIPHY
Tetley… more like deadly. Here's some PG Tips for you, my man. Bin the tea bag before you sip the cuppa.
Credits: SBNATION via david-me, reddit r/fail, GIPHY, Adrian Moigradan, GIFs Community and Facebook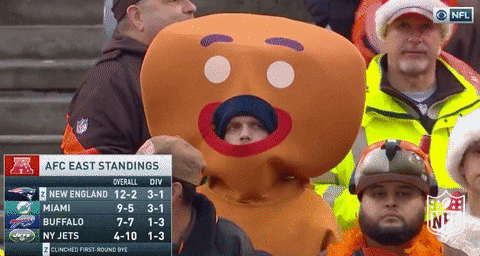 Since leaving the Shrek filmset, the Gingerbread Man has had a lot of time to pursue his second love of American football.
Credits: NFL via CBS Sports and Giphy