A GIF from an online ad by UK shampoo and conditioner brand VO5. I was attracted to this ad by the bright lines and moire effect reminiscent of the patterns found on paper money. There is also the quick fade transtiions between the brand's logo and the person giving a piece to camera about her experience with the product.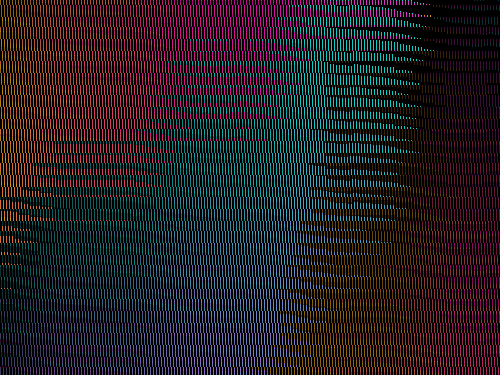 Waves of texture and colour mark this piece of digital art from Nicolas Sassoon, entitled "WATERFALL 6". He used hard-edge pixel patterns and an optical technique called moiré to help bring about the art.
This post was inspired by the company We Are Digital.
Credits: Nicolas Sassoon via Paddles ON!, Tumblr and Giphy