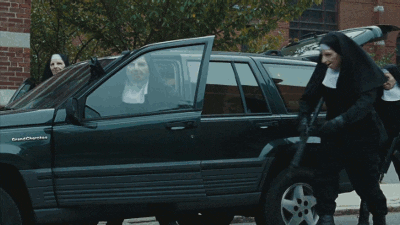 What would you do in this situation?
A scene from the 2010 US film The Town.
Credits: imgur via Giphy, The best Gifs and Facebook
For all those who are going to go out tonight trick-or-treating, hope your costumes are super-scary and the sweets are overflowing.
Happy Hallowe'en from Gifville!!!
Credits: Halloween Masks 2015