… and free me from this coursework!
Credits: give me liberty or give me dess and Tumblr via Charles Garnaat, New Game and Pinterest If only all promotions in life were this easy to obtain…
Credits: Giphy via Logitech G and Facebook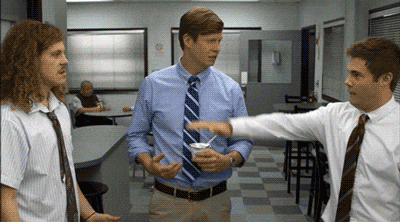 We have a lot of data to introduce into the database here at work, and I'm helping out my team members. Many hands make light work. This GIF is from the show "Workaholics" from the Comedy Central channel in the US.
Credits: Comedy Central and Tumblr via Giphy