To find his heart amidst the fuzz and static of modern living…
Credits: blogthef**kinglifeworld.tumblr.com via alex ramirez, ϟ to be sorted ϟ and Pinterest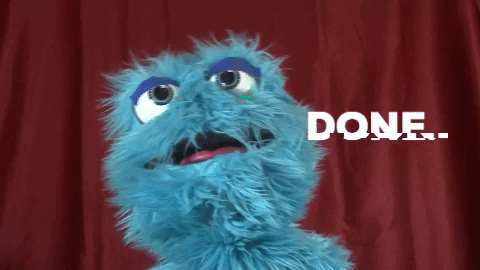 That overwhelming sense of relief and euphoria that rushes drunkenly over you when you've spend a whole day in the office just having stuff thrown into your to-do pile from practically everywhere, and you finally get it all done.
Credits: Fluffy Friends and YouTube GB via Fluffy Friends and GIPHY
Lovable comic cat Garfield greets his friend Pooky only to find him a little on the warm side. Cue an accusation of hugging infidelity. This GIF was produced by Ghostworld UK and appeared on the now-closed Ratedesi Forums.
GIF: garfield_and_pooky_by_ghostworld_uk                                 DATE: 08/09/2007
Credits:  Jim Davis/Paws, Inc., Ghostworld UK and Ratedesi Forums