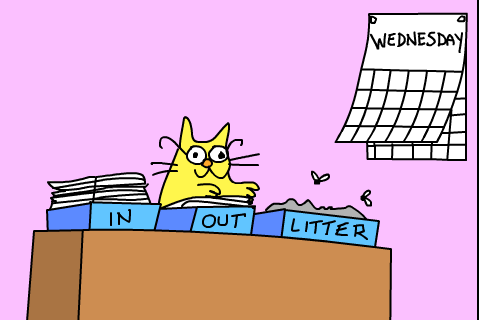 It's time for the office cat to make themselves useful.
Credits: GIPHY Studios Originals and GIPHY
We've crossed into 2011, our final year. To celebrate, we hired out the local warehouse for a party, but we have discovered that the fork-lift operators there broke into the alcoholic section of our party beverage stocks.
GIF: 4f617d9a-601c-4ec4-aa2f-ce12a9f5ac3c                                                    DATE: 28/01/2011
Credit: Animated GIFs