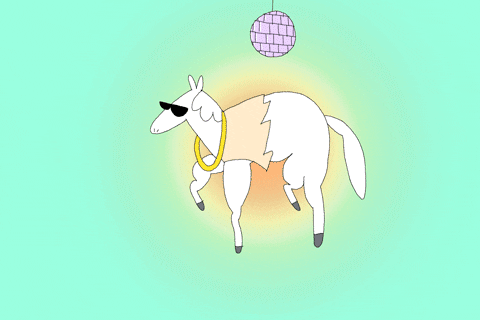 When I get on the dancefloor, I filly like dancing and screaming until I feel a little horse.
Credits: GIPHY Studios Originals via Giphy
This surreal GIF could also be entitled "Guardian of the crashlanded disco ball". A Siberian wolf casually strolls by a purple lake under a purple sky among snow and purple trees with the Seventies relic still smoking in the background. Strange…and very purple.
Credits: aparks45 via lacilu22, Photobucket, Aline Dell'aitante, ‎GIFS to share. GIFS à partager. and Facebook