Wishing everyone a very happy Vaisakhi.
ਹਰ ਕਿਸੇ ਨੂੰ ਬਹਾਦਰੀ ਦਿਖਾਉਣ ਲਈ ਵਿਸਾਖੀ I
Credits: 4to40: Kids Portal For Parents and AllIndiaRoundup via GIPHY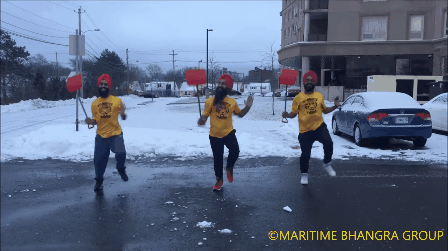 Just before dinner, I was listening to some 1980s bhangra from the greatest of bands of Punjabi music, Heera. I'm sort of stuffed now, otherwise I could have been dancing like the guys in the GIF above. These fellas are from the Maritime Bhangra Group of Halifax in Canada.
Credit: Maritime Bhangra Group via boingboing