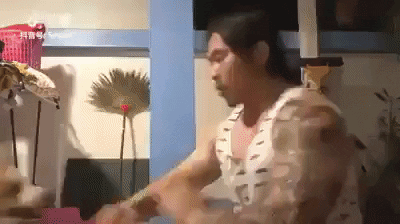 They say every Asian dog knows a bit of kung-fu.
Credits: Sesani and TikTok via GifVif, www.Gif-Vif.com, GIPHY, Ariel Cerati, GIFs Community and Facebook

The cute Christmas corgi from the Crocus Club is looking forward to the festive season. Never mind the dog toys that will soon appear wrapped under the tree, it's the penguin bauble that's got this pup excited!
Credit: Crocus Club and Crocus