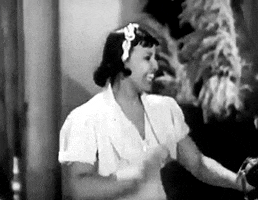 "Lying Lips" (1939) – Watch this film to honor Oscar Micheaux, a rare black early Hollywood mogul.
Credits: Black History Month and GIPHY
Carlton (Alfonso Ribeiro) of Nineties' comedy The Fresh Prince of Bel Air does his characteristic 'Carlton Dance' in this GIF from 2008. Nerdy, studious and well spoken, Carlton was the foil and complete opposite of his streetwise and über-cool cousin Will (Will Smith).
GIF: messed up guy in red jacket 18                                                                         DATE: 25/03/2008
Credits: Ratedesi Forums