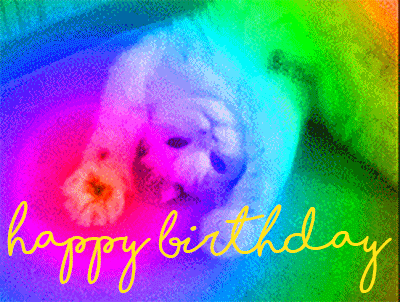 Yay!…it's the 4th of October, 2016, and today I've turned 32. An old friend from Gifville, the Psychedelic Paws Cat, has popped over this morning to wish this old fart a happy birthday.
Meanwhile, IRL, here's a message one of my sisters left me on WhatsApp:
HAPPY BIRTHDAY FATTY !!!!!
Cant believe u are 32. U old fart. Hope u have a lovely day and expect your bday beats when i see ya. Lol… lots of hugs and kisses from ur crazy ass sis and ur lil niece xxxxxxxx
Credits: Best Animations via Giphy