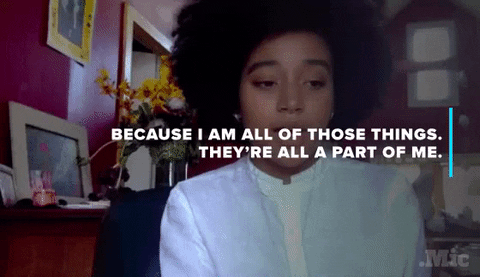 Because I am all of those things.
They're all a part of me.
A quote on diversity by .Mic editor Jasmyn Lawson, with a GIF featuring teen US actress Amandla Stenberg.
This resonates with me a lot. I'm half-Indo-Mauritian and half-English, and live in the UK's most diverse city. I've grown up with a lot of influences and viewpoints. Post-Brexit, let's not forget to embrace our diversity. One of the things that makes Britain truly great.
Credits: Jasmyn Lawson and .Mic via Giphy